Dr. Brenna Sura Deatherage
---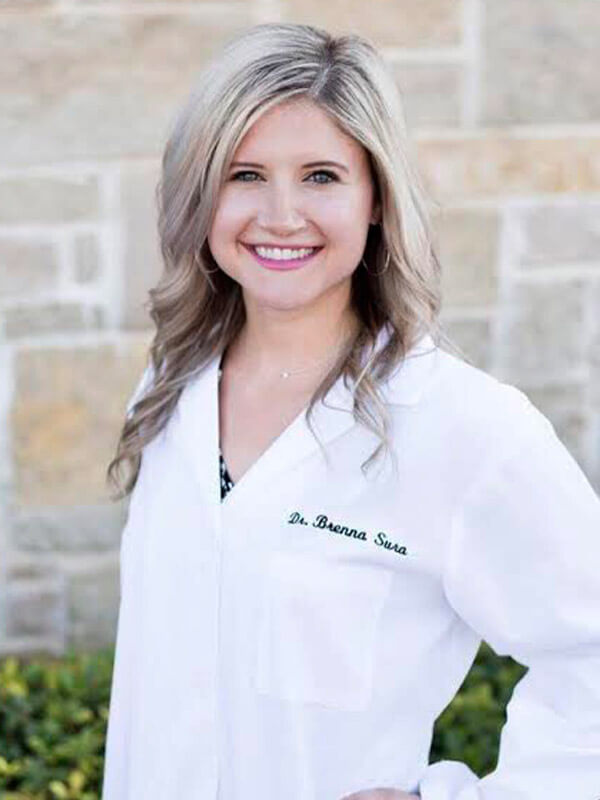 ---
Dr. Brenna is a Texas native who made her way to Boston through her husband's Breast Imaging fellowship at Brigham and Women's Hospital. Dr. Brenna found her passion for dentistry at a very young age after completing years of orthodontic work. She enjoys educating and providing dental care for patients of all ages and is most fulfilled by transforming smiles to change lives.
Dr. Brenna graduated from St. Edward's University in Austin, TX in 2012 with a BS in Biochemistry. She went on to graduate from the University of Texas Health Science Center School of Dentistry in San Antonio in 2016 as DDS with distinction. Dr. Brenna received numerous awards throughout her graduate career including the T. Schoeni Wolfe DDS Memorial Award for displaying exceptional care for patients and colleagues; the International Congress of Oral Implantology Pre-Doc Achievement Award for recognition in oral implantology; Distinction in Education through her Teaching Honors and Mentorship Program; and the University Health Science Center award for best overall student athlete.
In her spare time Dr. Brenna can be found hiking with her husband and two Golden Doodles, playing soccer, or partaking in any variety of outdoor events. You can also find her working out at Crossfit Southie.
---